UPDATE: Savannah's Tiny House Project for homeless vets enters second phase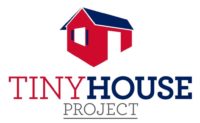 Tiny homes project update via WTOC
A housing project aiming to provide homes for homeless military veterans is entering a new stage and needs funding help from the community.
The Tiny House Project, spear-headed by the Chatham Savannah Authority for the Homeless, is set to grow this year.
WTOC spoke with the authority's executive director about the difference the first phase has already made, and how many more people the next stage will help.
The first phase at The Cove at Dundee was completed last fall. It currently houses 23 formerly homeless U.S. military veterans. And phase two is looking to double that number, creating 24 new homes and a second clubhouse.
The whole project has a price tag just over two and a half million dollars.
Already, $1.7 million has been raised, collected from more than 500 individuals, businesses and charitable foundations.
Because of that, 23 residents, along with three spouses and three dogs are able to call these tiny houses home.https://7eb7db94be6b854b9616ba1b33946c56.safeframe.googlesyndication.com/safeframe/1-0-37/html/container.html
The executive director for the Chatham Savannah Authority for the Homeless says the goal now is to raise around a million dollars from community partners to finish the second phase of The Tiny House Project, which will include two new villages for homeless veterans.
Cindy Murphy Kelley, executive director of Chatham-Savannah Authority for the Homeless, said, "People have been very generous in phase one and we're hopeful that some folks who didn't give us any gifts during this phase will now see that the world didn't fall apart and things are moving ahead, people are living their lives, and they support affordable housing."
Kelley said the success of Savannah's Tiny House Project has other communities starting or planning their own to help homeless veterans. Initial groundbreaking and construction are slated for fall 2020, and donations of all sizes are being accepted.
To learn more or donate call 912-644-7945.
More about the Tiny House Project:
Of the approximately 675 chronically homeless individuals in Chatham County, over 200 of them are United States military veterans. Conceived in 2017, the Tiny House Project is the state of Georgia's first effort dedicated to reducing veteran homelessness by providing a community of permanent, affordable tiny homes.
The community includes all utilities, a tiny medical clinic, and a clubhouse. Residents have access to support staff and case managers, employment search assistance, skill-building workshops, and nutrition and health training, all with an emphasis on building self-sufficiency.https://7eb7db94be6b854b9616ba1b33946c56.safeframe.googlesyndication.com/safeframe/1-0-37/html/container.html
All residents of the Cove at Dundee pay rent and are expected to meet their daily needs with their income.
To date, approximately $340,000 in cash and pledges has been raised to support Phase 2.
Although COVID-19 has delayed fundraising efforts for three months, an active search has now begun for donors who are willing to invest in the project and help cover the $860,000 in remaining costs.
Copyright 2020 WTOC. All rights reserved.